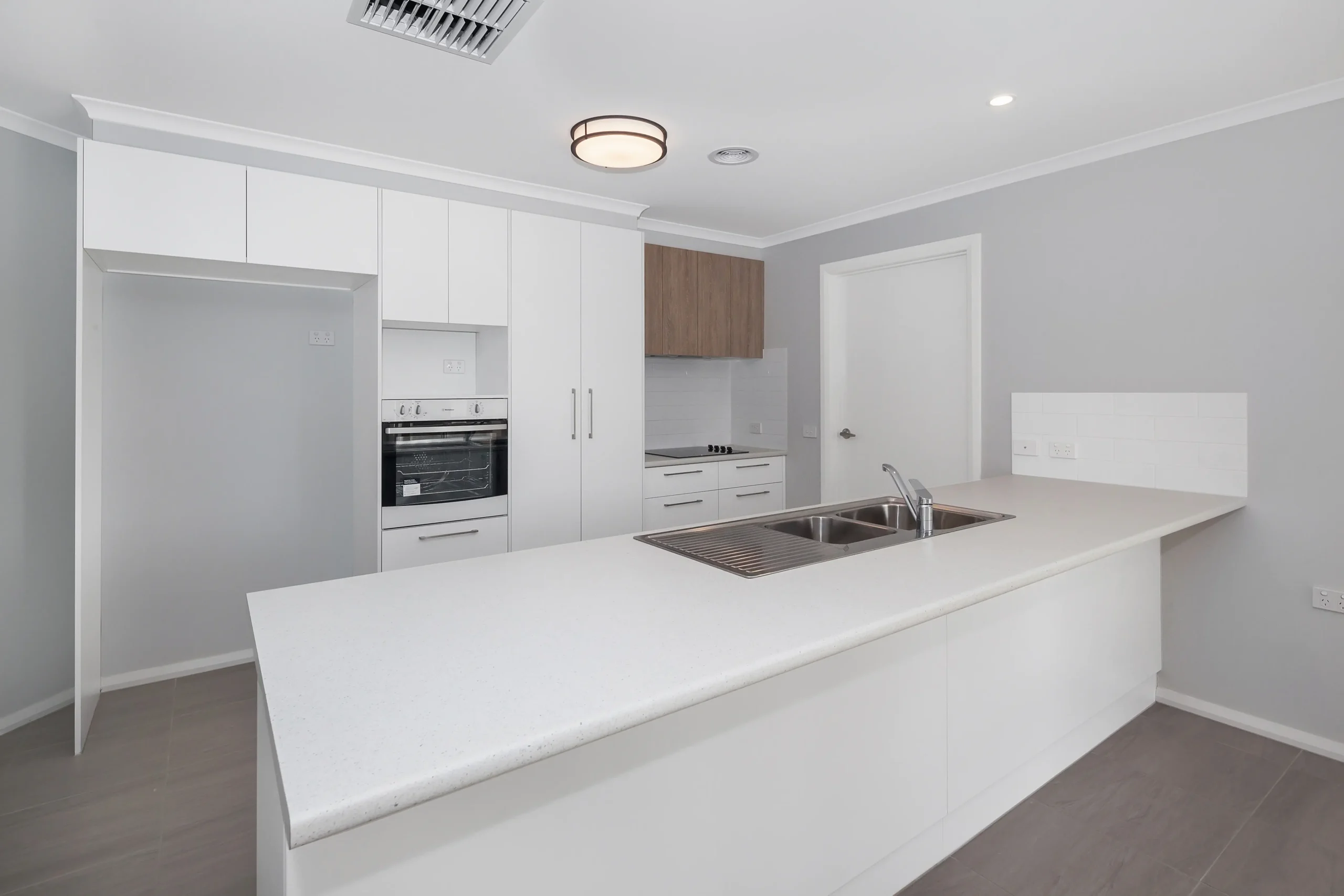 IMG_9700-2
Why Alumuna
Imagine a home where you're free to take off on a road trip at a moment's notice. At Alumuna we take care of everything for you. Read on for more…
IMG_9700-2
Free to Roam
Alumuna offers reals homes with real space. You won't find homes 'jammed together' like most developments. Read on to learn more…
Real Homes, Real Living
The homes at Alumuna are fabulously liveable with all modern conveniences. Click here to learn more.
Sun
North facing orientations
6 Star
Energy rating
Gardens
Professionally maintained
Crimsafe
Security flyscreens
Interior
Open plan living
Adaptable home design features
No internal or external steps
Internal access from garage with no step
High quality fixtures and fittings
600mm deep cupboards
Full height pantry
Non-slip bathroom flooring
Exterior
Rear courtyard and porch
North facing orientation
Wide internal road system
Streetscape professionally maintained
Automatic garage roller door
Automatic sprinkler system
Crimsafe security flyscreens
Visitor car parking on driveway
Certified termite construction
Technology
Water, sewerage, phone, internet, power & gas all connected.
Smoke detectors fitted
Two tv and two phone/internet points
Abundant power and light points
Light switches 1050mm above floor
Power points 600mm above floor
Provision for Emergency Call System
6 Star Energy Rating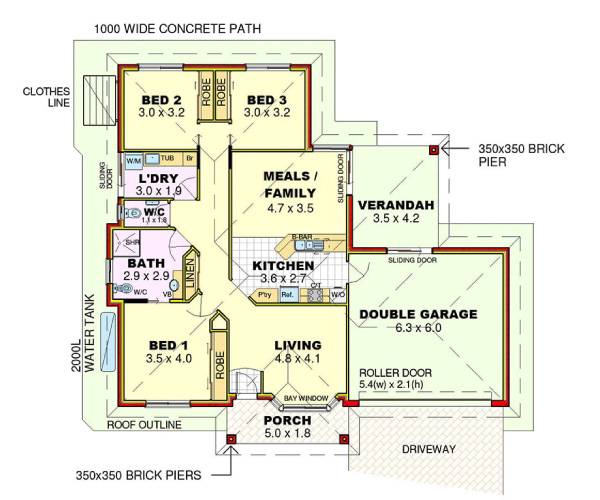 Floor Plans
Alumuna homes are available in 2 and 3 bedroom designs. The floor plans have been carefully thought through and designed to provide maximum convenience and sophistication. Smart design elements like non-slip bathroom floors, no steps throughout the home and extra wide passageways and doors are just a few examples of how every detail has been considered and nothing left to chance. The homes are available in a range of different formats to suit your needs (see pdf download below for the full range of Alumuna homes). They are designed for modern, open plan living and entertaining. All homes have views to open space from both the front and the rear, plus a rear courtyard and porch space. Best of all, Alumuna homes are maintained for you, meaning you can enjoy and entertain when at home with minimal up-keep, and when you travel, you can leave at the drop of a hat and return when you're ready, knowing your beautiful Alumuna home will be just as you left it.
Download Floorplans
Download Development Plan
Our Address
Location

Cnr of Donaldson and Scoullar Street, Finley
Phone
(02) 5504 6518
Welcome to Alumuna
In picturesque Finley, a friendly country town in the Riverina region of NSW, a fresh and exciting over 55 living community
is coming to life. Welcome to Alumuna – a retirement housing community for the independently-minded retiree;
a place that takes freedom of retirement living to new heights.
Exceptional design
Designed to an exceptional standard and enhanced by intelligent, functional and well- thought-through features, Alumuna isn't your typical retirement home development. The homes are beautiful, modern and designed to give you the lifestyle and security you demand. Alumuna provides a selection of purpose-built and thoughtfully appointed homes in a lovely country setting where it's easy to feel at home.
Relaxed lifestyle
With spacious open plan living areas further extended by porch space and courtyards, Alumuna residences are designed to maximise outdoor living and give you a greater sense of relaxed lifestyle. As well, each home has a view to open space. We understand that retiring doesn't mean you want to sacrifice your personal space and freedom, so all Alumuna homes are generously spaced apart, giving residents a refreshing sense of spaciousness and privacy.
Quality features
Retirees today have higher expectations, so the quality appliances in the kitchen are complemented by contemporary fittings in the bathroom and laundry and generous electrical features. A wide internal road system with a professionally landscaped and maintained streetscape connects the complex of both contemporary and traditionally designed residences.
Freedom to roam
But perhaps Alumuna's biggest advantage is that your home is maintained for you. Part of the attraction of retiring is that you now have the freedom to spend your time as you wish – and for many people travelling is a big part of their plans. You might want to see all those places in Australia you've been meaning to visit, go overseas, or travel to visit family and friends – but you don't want to be weighed down by concerns about your home while you're out enjoying your retirement. At Alumuna you can relax, knowing that when you return from your travels, your beautiful home will be just as you left it. Alumuna's homes are big on lifestyle but low on effort, leaving you completely free to roam.
Express your individuality
Alumuna also gives you freedom of choice, and is designed to accommodate your individual preferences. You can choose from two or three bedroom homes with a variety of floorplans and options, to put a unique and personal take on your dwelling. And you can customise your home's colour scheme so that you truly feel at home amongst the Alumuna retirement community.
The highest standards
But life at Alumuna offers more than just freedom. From welded non-slip vinyl bathroom flooring to north facing orientation, each Alumuna home has been thoughtfully designed to deliver the highest standards in contemporary retirement living. Packed with features to make living here easy, such as no internal or external steps, fully insulated walls and ceilings and wide passageways and doorways, you'll find yourself merging seamlessly into life at Alumuna.
Variety and security
Finley, a fabulous country town boasting a raft of sporting, community and entertainment activities, is a great retirement location, where you'll be able to enjoy a wide range of lifestyle pursuits or just relax. The completed Alumuna complex will feature a community centre, an allied health centre, caravan parking and micro power grid station, serviced apartments, a nature reserve, and a community vegetable plot. We can also help you access a range of support services such as Home and Community Care or Community Aged Care Packages if it becomes necessary, so you can continue to live well in your retirement. Whatever you need you'll be able to find it here at Alumuna, where diversity, space and choice abound.
A uniquely developing community
With the first stage planned for occupancy in July 2018, the vision of Alumuna is about to become a reality. You now have the opportunity to join a uniquely developing community that allows you to be part of a secure and supportive environment while maintaining your independence and space. When you become part of the Alumuna over 55 living community, you'll have peace of mind that everything is taken care of for you, giving you much greater freedom and certainty. For safe, confident and comfortable retirement living with a unique combination of independence, freedom and security, Alumuna is the ideal choice.
Experience just how good retirement living can be
To experience a unique and liberating take on retirement living with a lifestyle second to none, contact Alumuna today on 02 5504 6518 to discuss your questions. The community at Alumuna is poised to take flight – will you be a part of it? Make the choice to experience just how good retirement living can be – here at Alumuna.